Stories
Hear What Others Have To Say
Health-e Meal Planner has been instrumental in planning efficiently and orchestrating the menus for our district. The Manufacturer Marketplace is so beneficial. I couldn't have begun to be successful without Health-e Pro.
"I kept thinking thinking there was more to do for production records because it was so easy! I was afraid it was going to be awful, but it wasn't – it was a breeze!"
"The review went smashingly.  I sang the praises of Health-e Pro from the moment the reviewer arrived."
– Stephanie Lollar, Gallatin District
"The software is very customizable, but still gives that flexibility so that there's consistency, but the schools don't lose their uniqueness."
–Connie, DCMO BOCES
"Thank you for all your help in helping me pass the nutrition part of the review. You made things so easy–thank you so much!"
– Meghan Norton, MS, RD
"Thanks for the ongoing support of your company; we really appreciate all the ways it help us ensure success in our Child Nutrition programs!"
– Joey Schueler, Boys & Girls Clubs
"I was so happy to see that we have parents using the site and taking advantage of the access they have to this knowledge!"
– Tracy Rusch, Food Service Director, Benton-Carroll-Salem LSD
"I definitely recommend HEP because it's so much easier to use. The stuff that's pre-loaded, all the specs are really easy to have digital."
– Jennifer McNeil, Lunch Assist
Get Started With Health-e Meal Planner
Planning menus has never been easier. Health-e Meal Planner has everything you need to plan amazing, compliant menus, from entering production data to creating purchase orders. With everything synced in the cloud, everything you need is at your fingertips.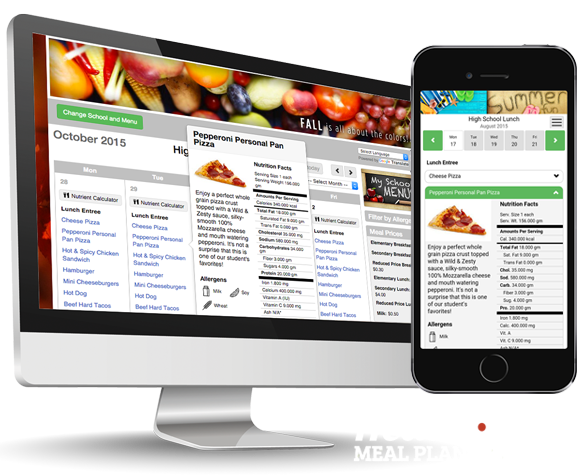 Book A Demo
Fill out the form below and a member of our team will contact you shortly to schedule a time to view a demo of our software.